Interrogation Room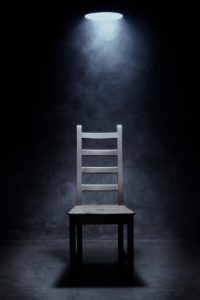 ARCHIVED INTERROGATIONS
Susan Horn-Deubel - Globe Trotter & Travel Agent
The Price of Cheating
I stopped watching the Olympics Games on TV at least 20 years ago. Even in my heyday of watching Olympic athletes compete, my interests we're relegated to the gymnastic competition and the ice skating events.
My husband occasionally watches Olympic events. Over the last few months, he had pointed out an exceptional young figure skater from Russia, Kamila Valieva. She is fifteen years old. He was eager to see her compete in the Beijing Olympics.
When figure skating events came on, we were watching (or taping to watch at our convenience).
On February 7th the Russian women's team of figure skaters placed first in the team event. The next day it was revealed that the team's strongest skater, Kamila Valieva, tested positive in December for a heart medication that is banned. There was great controversy about whether Valieva would be able to participate in any future events at the game.
However, she was cleared after the Court of Arbitration for Sport said the investigation into the doping offense would take months to resolve and it gave a favorable decision for her in part because she was a minor or "protected person," making her subject to different rules from an adult athlete. They also stated she would suffer "irreparable harm" if she was not allowed to perform. The court did not rule on the full scope of the case, leaving that anti-doping investigators.
Valieva could continue to compete, but the International Olympic Committee said there would be no medal ceremony for the Russian Olympic Committee team's win in the team competition.
In the individual short program, there was much discussion during the broadcast about whether she should skate at all. Commentators and others were vocal that it was unfair to allow Valieva to compete when she tested "dirty". Besides questioning the appropriateness of her competing, several people mentioned the pressure that the fifteen-year-old was under. She skated well and placed first in the event.
Two nights later was the freestyle event. Valieva's teammate, Alexandra Trusova, had a program packed with numerous difficult elements (multiple quad jumps). Although her skating was flawed, the points for her difficulty factor kept her score high.
Her other teammate, Anna Shcherbakova, skated a near flawless and artistic program, containing the fewest quad jumps of any of the Russian women.
Then it was Valieva's turn. Prior to skating, the young woman's face was etched with tension. Her opening quad jump was shaky, and from there, the performance went downhill. It seemed with every jump she was unstable, or she outright fell. At the end of the performance, while waiting for her score, she put her face in her hands and sobbed.
When the scores came in, Valieva's teammate, Anna Shcherbakova, had won the gold medal, her other teammate, Alexandra Trusova, had won the silver medal, and Japan's Kaori Sakamoto had won the bronze medal.
Kamila Valieva, who had been the odds-on favorite to win gold, came in fourth.
That's the background story.
The reason I'm writing this blog on this subject, which admittedly I know little about, is because once Valieva left the ice after her dismal performance, the cost of cheating was on full display.
The TV coverage focused on Valieva, who was crying and being comforted by people within her circle. It was awkward because those folks didn't seem to know what to say to the young skater. She had been expected to win nothing but gold.
But then the camera panned over to Valieva's teammate, Anna Shcherbakova, who stood off to the side alone. No one was congratulating her, there were no happy crowds around her, and no smile on her face. She looked miserable.
Silver medalist Alexandra Trusova scowled and walked away.
Bronze medalist, Japan's Kaori Sakamoto sobbed, but they didn't appear to be tears of joy.
Skaters from other countries seemed confused and subdued.
The mood was oppressive. While I have empathy for Valieva and her situation, the person I felt most sorry for was Anna Shcherbakova. What should have been one of the happiest moments of her life was colored and distorted by another person's misdeed of cheating.
The investigation into how the banned drug got into the fifteen-year-old's system goes on. An Olympic official said there was a mix-up with Valieva's grandfather's heart medication, which contained the banned substance. However, it was reported her sample included three substances used to help the heart, raising suspicions over the explanation.
I doubt that the fifteen-year-old drugged herself. More likely, adults in her circle felt the risk of cheating was worth the gains. But what was gained?
The Russian skating program's reputation is damaged. What an embarrassment to the country and all the Russian skaters. Whoever is responsible needs to step up and be accountable…but I don't see that happening.
The Olympic skating program has been damaged—again. This certainly isn't the first time an athlete has tested hot. But if they let one person participate who tested dirty, won't it be easier the next time to let a drug-enhanced athlete skate (or do whatever sport)?
The person most damaged by this situation was Kamila Valieva. A young teenager's integrity and reputation are destroyed. All the blood, sweat, and tears she's invested in her skating since learning to skate at age 3 is wasted. She's no longer thought of as one of the best and youngest Russian skaters of all time—now she will be known until her last day as the Russian skater who cheated.
For someone so young, that's a heavy price to pay.