Interrogation Room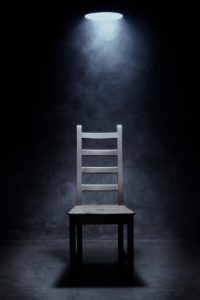 ARCHIVED INTERROGATIONS
Susan Horn-Deubel - Globe Trotter & Travel Agent
INSPIRATION TO HELP YOU START WORKING OUT
This is a blog that I wrote ten years ago, but it still holds true. I've updated and edited it a bit. It's likely that many of the folks in the photo are no longer with us. But I still think about them and use them for inspiration.
Here we are—January—the first month of 2023. It seems like yesterday I was contemplating my resolutions for the New Year of 2022. Did you make any resolutions? Have you stuck with them?
I didn't write any down, but they tend to be the same from year to year. Usually my list looks something like this:
1. Eat better
2. Lose weight
3. Exercise more
4. Write more
5. Spend more time with the family
6. Blog
7. Blah, blah, blah
I suspect the top three things on my list mirror many other people's pledges. But the fact is, I've usually fallen off the resolution bandwagon by this time each year.
Did you promise yourself you'd eat better and exercise more?
Are you finding excuses to not get off your fanny and work out? Let me introduce you to a group of people who exercise six days a week, every week, every year. In fact, they are so excited about exercising, most of them arrive about a half-hour prior to the class so they can sit in their favorite chairs.
Who are these anxious exercisers? Residents of a Senior Living facility! Many of the class participants come to the class utilizing their walkers, wheelchairs, or electric scooters. The group is about twenty to twenty-five people on any given day. Sometimes they miss class because they have doctor's appointments, or maybe have family visiting.
There are two centenarians (100 years old) in the group, and at least a half-dozen folks in their nineties. In fact, I'd be surprised to find anyone in the group who isn't over seventy years old. But what they really bring to the class is enthusiasm. I've volunteered to lead their exercise sessions three days a week, and those laughter-filled events are highlights in my week.
The classes are conducted while sitting, and the number one rule is that no one does more than they feel they can do. No one is to get hurt. We start out with deep breathing and then some stretching. Then each participant picks an exercise they like to do and we all do that exercise.
Elvera likes shoulder shrugs, Esther likes to stretch her neck, Shirley likes to do arm circles. Lest you think the class is filled only with women, Chris likes to do boxing moves, and Andy favors any exercise that hasn't already been done. Andy's wife Belva likes us to rotate our ankles, and if Belva doesn't choose that exercise, Judith does.
I'm kept on my toes by Mim, who sets me straight if I forget what count I'm on. Angie likes to work her arms, while Rosemary has us swim using four different strokes. Helen gets her inner firefighter on by having us climb the ladder, and my own Mom wants us to 'get down' by doing the funky chicken (hands on shoulders and rotating your elbows).

Mary Jane, a former pro ice skater, leads us on a bike ride, and Enoy gets us ready for the NBA by practicing our dribbling skills. Renee is our ambivalent exerciser and usually lets me choose an exercise for her. Never ambivalent and always ready to go is Sadie.
One of our main cheerleaders during the class is Betty, who encourages us to, "Use it or you'll lose it." Ellie fights arthritis by having us look over our shoulders—first one side, then the other. Vi has us stretch our backs and we should all be as limber as she is!
Ruth likes to do what we call scissor arms crossing our arms in front of our bodies, much in the fashion of scissors. Amelia encourages us to take deep breaths and fill our lungs with air. Doris exercises from her motorized wheelchair. Elizabeth exercises wearing a protective boot on her ankle. Ennes, with her lovely accent, keeps things lively.
Bonnie recently joined our group and goes with the flow. Another new addition is Helen, who has visited us several times. Leia has sat in with us a couple of times as well. At the end of each class, the group shoots balls into a couple of laundry baskets. Watch out Lakers—this team is good!
The group exercises with different levels of mobility, physical ability, and mental capabilities. These feisty seniors exercise six days a week for 30-45 minutes. Which begs the question, if they can do it in their 70s, 80s, 90s, and even triple digits, why can't you?
Start with small goals…maybe stretching each day before you get out of bed, then a ten-minute walk, and build on that. Like Betty always says, "Use it, or you'll lose it!"
Until next time,
KMA 367
Remain vigilant