Interrogation Room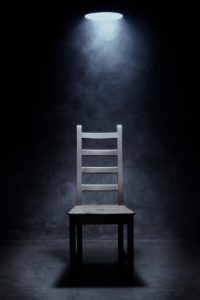 ARCHIVED INTERROGATIONS
KATHY RECOMMENDS…THE SHOT CALLER BY CASEY DIAZ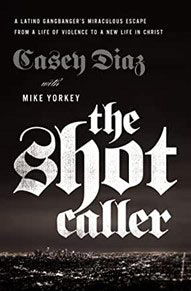 Just because I was a police officer for twenty-one years, that doesn't mean I know everything about law enforcement. My experiences working the streets of Los Angeles give me a solid foundation for the crime novels I write to become authentic crime…told in arresting stories. (That phrase is part of my brand.)
But one thing I knew little about (and still don't) is what it's like to be in, or live in, prison. I don't remember the book I was working on, but I needed to know a little about prison inmates and their lives inside the prison system. I discovered a book by a former gang member and prison inmate, Casey Diaz. The book is called The Shot Caller.
As I read Diaz's biography, I was skeptical of the claims that he'd found God in prison and turned his life around. My experiences with hardened gang members didn't translate into any of them wanting help from anyone, much less God, or having remorse for their violent actions. Of course, when I dealt with them, I was usually taking them to jail—or setting up a crime scene because they were dead.
Diaz's co-author is a writer named Mike Yorkey, who has written for the Los Angeles Times and several other publications. Diaz and Yorkey put together a book that reads like a novel but is clearly a true story. It's a book I couldn't put down.
Most books have a theme, and The Shot Caller is a book of redemption. Chapter one takes us right into Casey's prison cell and to one of the biggest changes his reformation brought to his time served in prison. I was hooked.
After we learn how Casey came to America, and how he was sucked into the violence and madness of gang life, we get back to his prison life serving in solitary confinement. It was in that setting, a visiting elderly black woman from Los Angeles changed his life forever.
I won't spoil the story for you, but I can tell you I was rooting for Casey to find his way. It's a remarkable story and restored my faith that even the most violent and hardened criminals can change. I enjoyed the book so much that I've read it twice in three years.
I encourage you to check out the book and see if it's something you might want to read. You won't be sorry.
To learn more about Casey Diaz and his book, check out his website: https://caseydiaz.net
Until next time,
KMA 367
Remain vigilant